BPS Graduation Ceremony 2022
More than 200 MBA and Master's graduates of the Berlin Professional School (BPS) receive their Master's degree at the festive BPS graduation ceremony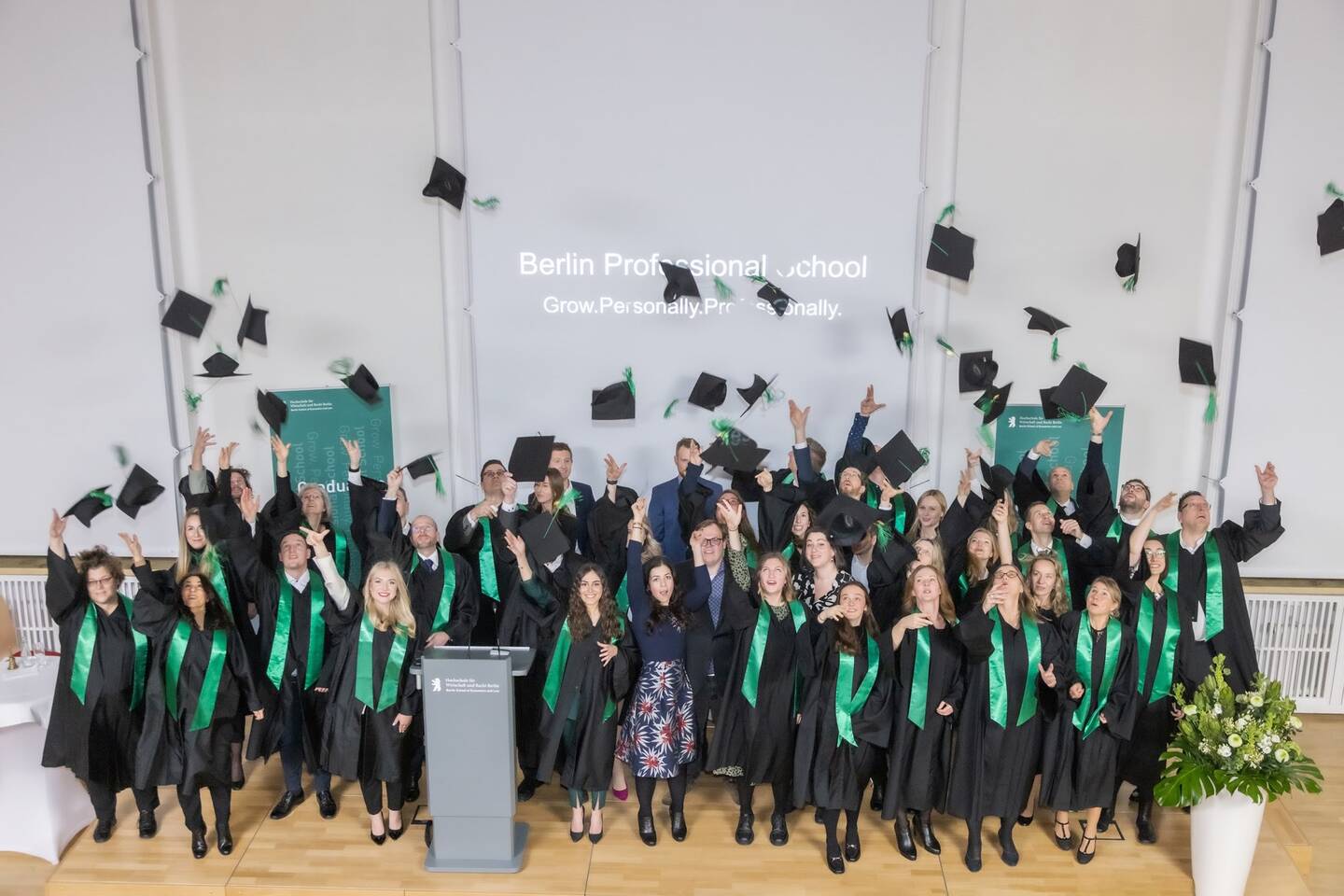 On the 25th and 26th of November 2022 the time had finally come - the 2022 graduates of the Berlin Professional received their Master's certificates during the festive BPS graduation ceremony.
The newly opened auditorium of the HWR Berlin provided a stylish setting for this important occasion. The atmosphere was one of great joy about the successful graduation, slight melancholy about the end of an enriching time and great pride among the graduates' families.
We, the BPS, are also proud of our graduates, whom we now warmly welcome to our alumni community. Congratulations to all BPS graduates, you have accomplished a lot!