Master Security Management
Degree

Type of study

part-time distance learning (Blended Learning)

Standard period of study

4 semester full-time, if you are studying part-time the duration of your study is extended according to your individual study plan

Programme start

Credits (ECTS)

Language of instruction

Number of places

Admission requirements

completed undergraduate degree, a minimum of 1 year work experience, very good knowledge of German

Application period

Tuition fees

Accredited by

HWR Campus
Master in Security Management – a safe decision
With the Master Security Management you are qualified for higher-level management tasks and leadership roles in operational, commercial and public security and safety. The Master Security Management programme is ideally suited to part-time distance learning.
The Master Security Management study programme at BPS offers you:
A grounded, practical qualification in a steadily growing, heterogeneous and exciting field of work
The opportunity to specialise in the fields you would like to work in
Personal support from the study programme team and a strong network
A flexible method of remote studying, which can be completed either full time or part time alongside your career
Programme Structure – the flexible route to a master
The Master Security Management is a distance learning course and is taught through blended learning, it is therefore ideally suited to part-time study should you also wish to work. The combination of online and attendance phases ensures efficient and flexible learning. The Master Security Management is divided into three sections:
In the introductory phase, you will learn the necessary fundamentals
In the next phase, you will develop cross-sector leadership skills in the field of safety and security
In the profile phase, you specialise via elective modules and your final master's thesis
The study programme lasts two years as a full-time course. During online phases, you will spend some 35-40 hours a week studying via the learning platform, Moodle. The attendance seminars take place four to five times each semester (Friday and Saturday).
However, you can also take the Master Security Management as a part-time study programme that is tailored individually to you (20-30 hours workload per week). Together, we create a study plan with you; adaptable at any time should your capacities change.
Programme Content
The Master Security Management prepares you for leadership roles, both in theory and practice, for areas relating to safety and security.
In the introductory phase modules, you tackle legal, psychological, sociological, political and criminal science aspects, as well as risk analysis and crisis management.
In the subsequent phase, specific legal questions, threat and emergency scenarios and the associated options for action and reaction patterns follow. Furthermore, you precisely develop your leadership skills for all types of crisis situations.
Via elective modules in the profile phase, you have the option to specialise in security issues in the context of digitalisation and globalisation or in current geopolitical and security challenges.
We offer a variety of financing options, please refer to the schedule of fees. We would be happy to advise you personally!
An additional charge of €100 will be applied for the tax imputation system of professional experience (practical portfolio). This must be paid along with the participation fee for the final semester.
Das Studium bietet neue Perspektiven, so dass ich meine juristische Ausbildung mit meiner Praxiserfahrung in der Organisation von Großveranstaltungen verbinden kann. Dank meiner neuen Kenntnisse und Kompetenzen konnte ich mich ber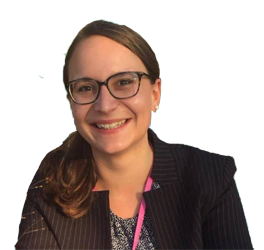 Completed university degree
A minimum of one year work experience following the primary university degree
The Master Security Management starts every year for the winter semester (1 October).
Applications are accepted from 1 May till 15 July. 35 places are assigned annually.
If you meet the entry requirements and are interested in applying for the Master Security Management, please use our online application tool:
You will be asked to upload the following documents during the application process:
The completed and signed confirmation letter for the online application
A suitable proof of identity (e.g. a copy of your passport)
A current curriculum vitae in tabular format
Proof of your university entrance qualification (HZB, in Germany)
Proof of your primary university degree qualifying you for employment (diploma and degree certificate)
Proof of the average marks (differentiated marks) of the first qualifying university degree if applicable
Evidence of professional experience (a minimum of one year after the primary degree)
Certificates and other documents which are not in English nor in German must be translated into one of these languages. Translations must be formally certified and attached to the documents.
Confirmation letter for your online application
Tuition Fees – an investment in your future
The tuition fee for the Master Security Management is 1.950 Euro per semester, 8400 Euro in total (full-time and standard period of study ). In part-time studies, the tuition fee is charged per module, see the schedule of fees fee for more details.
This includes:
All study costs, from matriculation to modules and teaching materials, right through to exam charges
Career Service and events
Tuition fee can be paid in installments, which you can view in the schedule of fees. We would be happy to advise you personally!
Download the schedule of fees here
As the programme has been approved as a course of further education in accordance of the Berlin Law of Higher Education, tuition fees are normally tax deductible. The degree programme is also recognised as vocational training which usually allows some entitlement to training leave.
Career Services
On graduating from BPS, you're drawing a new hand of cards for your career. Yet we understand that questions about reorientation, career strategies and development are almost as important as the study programme itself.
The BPS Career Service offers you a CV-Check: Your CV is the core of your application. The Career Service actively supports you through application processes with a complimentary CV check. Together, we will make your strengths and experience truly stand out.
Alumni Services
Over 4 900 alumni from more than 30 nations, and another 200 students joining annually. That is the worldwide Berlin Professional School alumni network, consisting of specialists from infinite industries and companies. As part of this international community, you will gain access to BPS alumni groups on XING and LinkedIn.
You will also automatically receive invitations to BPS alumni events including our annual "Sicherheitsforum".
You have studied at the Berlin Professional School or at the IMB Institute of Management or the Institute of Distance Learning at HWR Berlin? Then you can register for our Alumni Network here.