Successful start: International MBA & Master programmes
Students start their academic journey in our Berlin Full-Time MBA and Master International Business Management and are on their way to the next career step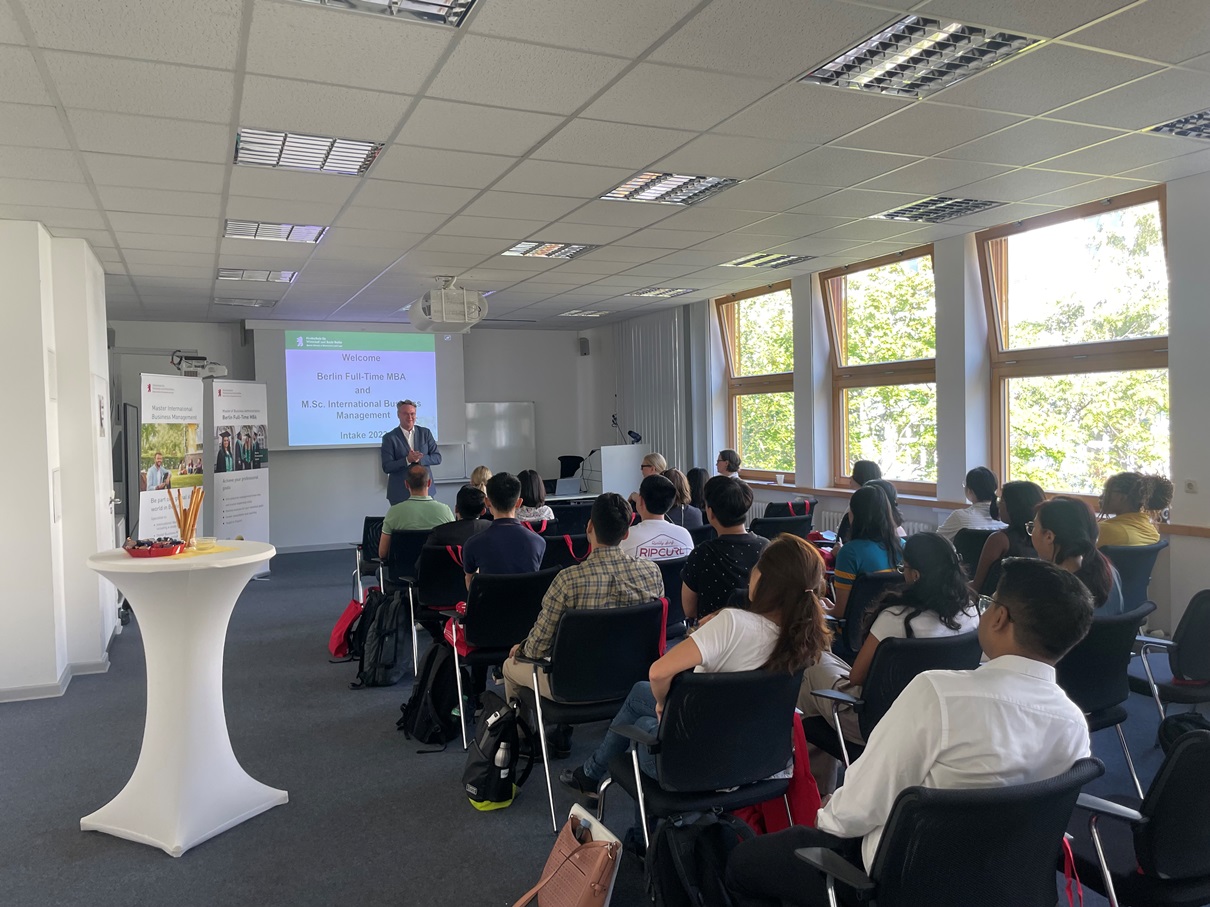 Programme start international MBA and Master Picture: Berlin Professional School
Last Monday, students embarked on their academic journey in the Berlin Full-Time MBA and the Master International Business Management programmes with an engaging 'Induction Week'. The Academic Directors' warm welcome provided them with an inspiring glimpse into what lies ahead during their studies at Berlin Professional School.
An exciting moment of the week was the kick-off workshop, where students had the chance to familiarise themselves with each other and establish the initial groundwork for their successful teamwork.
During the information session hosted by the BPS Career & Alumni Service, they gained valuable insights into the wide range of support services available for their professional development. Ranging from personalised career guidance to exclusive networking events, BPS offers a wealth of opportunities to advance one's career.
There was also an exciting company visit at Berlin Partner and a company presentation with two alumni from Auto1, where students had the opportunity to look behind the scenes and gain deeper insights from practical experience.
The 'Induction Week' concluded with a gathering with students from the previous cohort and alumni, creating valuable connections and allowing for the exchange of experiences.
What a great beginning of a new journey- the upcoming months do not only guarantee professional expertise but also becoming part of a vibrant community that will expand both personal and professional horizons.