Support for people from Ukraine
The events in Ukraine are causing tremendous suffering for the people affected, whether in the country itself or on the run. The HWR Berlin encourages all members of the university to help.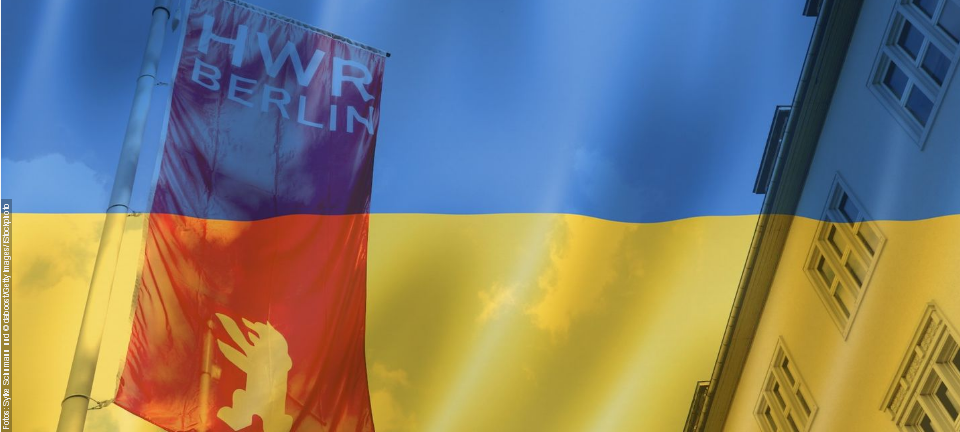 [Translate to English:] Fotos: Sylke Schumann und © daboost/Getty Images/Stockphoto
In the press release on 28 February 2022 the Berlin School of Economics and Law (HWR Berlin) was among the first universities in Berlin to outline a set of specific support measures for Ukrainian students and academics.
Now the HWR Berlin would like to encourage its students and staff to actively get involved and offer their support!
All university relevant information for supporting Ukraine has been collected online here (including a reporting form for highlighting additional initiatives and organisations): www.hwr-berlin.de/en/ukraine/