BPS Graduation Ceremony 2021
Successful graduation in challenging times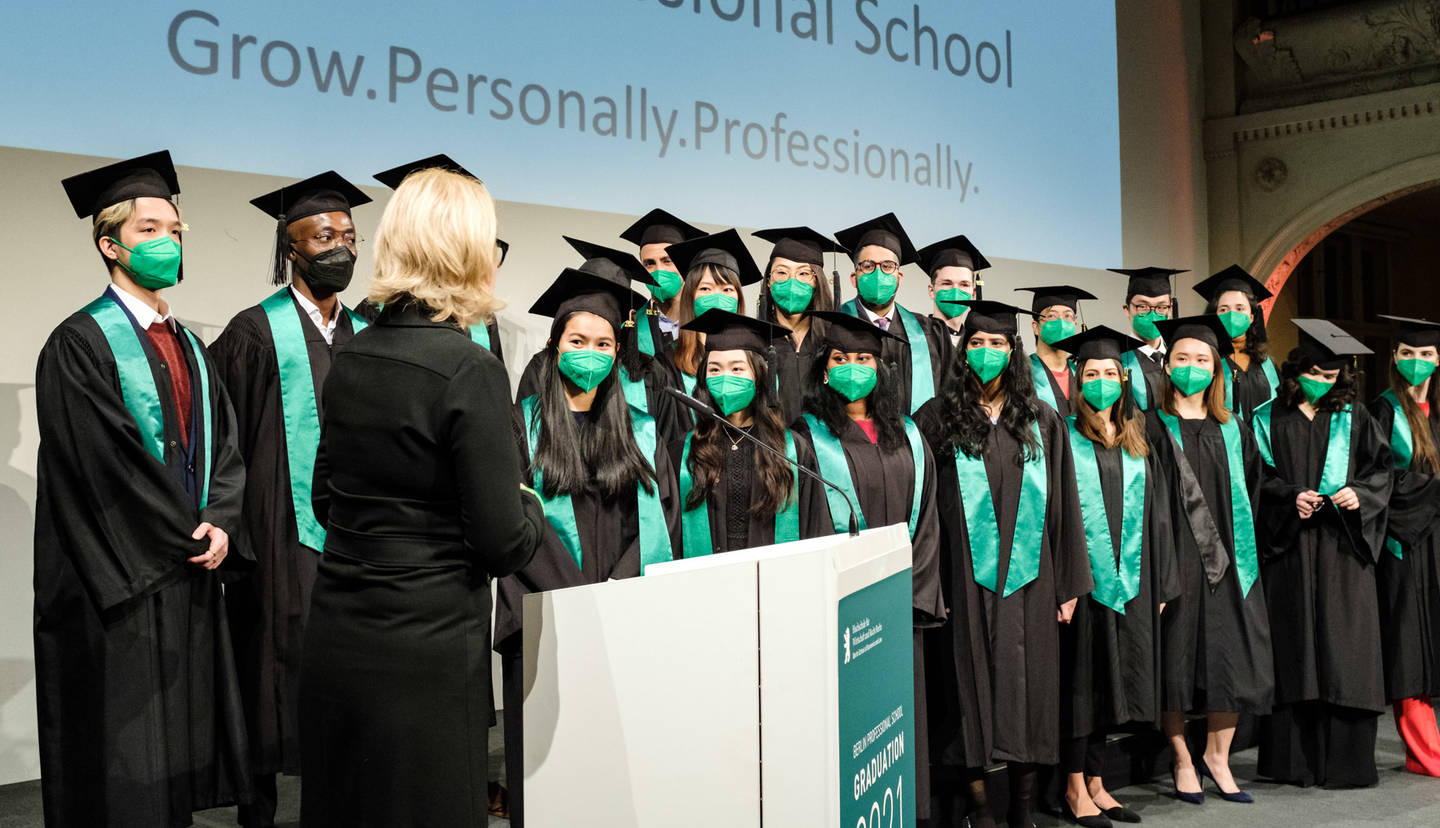 Picture: Matthias Erfurt
About 400 students successfully completed their master's degree at the Berlin Professional School (BPS) in 2020 and 2021. At the end of November 2021, approximately 240 of them celebrated their graduation in a festive setting at Berlin's "Villa Elisabeth" - in separate groups and under 2G+ conditions. Nearly 500 participants, graduates and their families and friends, followed the ceremony at home via livestream, as they could not be on site due to the current situation.
The graduation ceremony with formal presentation of certificates was a special day for all graduates. It crowned the end of their studies - a time of valuable experiences, gain of competence, hard work, new networks, with fun and special experiences. At the joint reunion, joy and a sense of community was obvious.
To study during pandemic times was a special challenge, which the students, together with faculty and program coordinators, mastered in an outstanding way. 48 graduates even completed their master's degrees with honors. Students grew personally and professionally during their time at BPS. "I had an incredible time and developed a personal strength that I didn't know I had in me before," Maximilian Sandrock, Berlin MBA graduate.
Congratulations to all BPS graduates, you can be proud of yourselves!