Master Public Administration
Degree

Master of Public Administration (MPA)

Type of Study

part-time distance learning (Blended Learning)

Standard period of study

Programme start

Summer semester and Winter semester

Credit (ECTS)

90 / 120 with "Praxisportfolio"

Language of instruction

Number of places

Admission requirements

completed undergraduate degree, a minimum of one year work experience in public administration

Application period

1 May till 15 July (Winter semester) and 1 November till 15 January (Summer semester)

Tution fees

Accredited by

HWR Campus
Master Public Administration (MPA) – the management programme for public administration
The Master Public Administration is tailored to the real-time challenges of higher-level management tasks and leadership activities in the public administration field. This programme is aimed at those with experience working in the public administration sector and can be undertaken as a distance learning study programme alongside your career.
The MPA programme at BPS offers you:
In-depth knowledge concerning the concepts and methods of public administration management
Interdisciplinary action strategies as well as enhanced methodical and personal skills
Specialisation in "public business" or "management in an international context"
A dedicated Career Service and a strong network
Programme Structure
The Master Public Administration is a distance learning programme and commences twice annually, in April and October. It runs over 2 years and is taught in a blended learning format. With a combination of online and attendance phases, you learn efficiently and flexibly. The Master Public Administration is divided into three sections:
In the introductory and specialisation phase, you learn the fundamentals and develop and build upon key skills such as decision-making and communication
During the profile phase, you will specialise in "public business" or "management in an international context" via elective modules
The master phase encompasses the written and final oral exams
In online phases, you spend about 15-20 hours a week studying flexibly using Moodle, the online learning platform.
In addition to e-learning elements, further study materials are also provided, as well as opportunities to communicate and exchange opinions with fellow students and expert lecturers. Expect 10-12 attendance seminars (Friday afternoons and Saturdays) over the course of the entire study programme.
Programme Content
The Master Public Adminstration follows an interdisciplinary approach, focussing on the area of administrative sciences.
While studying, you will acquire solid knowledge of public management and influential factors from the worlds of finance, politics and society. You will also enhance and strengthen your communication and leadership skills, becoming qualified and confident in making decisions in complex situations where action is essential.
In the profile phase, depending heavily upon your own career objectives, you will specialise correspondingly either in "public business" or "management in an international context".
In addition to the annual MPA expert forum on current public sector issues, the highlight of the Master Public Administration study programme is the study visit. This can be to Bolzano, for example, to visit the Institute for Public Management of the European Academy (EURAC) and the elaborate simulation game. Here, you can put yourself to the test and build upon what you've learned thus far.
Im Studium ging es nicht allein um den Erwerb neuen Wissens. Die Arbeit an den eigenen Schlüsselqualifikationen war nicht nur eine leere Vorgabe der Studien- und Prüfungsordnung, sondern tatsächlich ein sehr wesentlicher Studieninh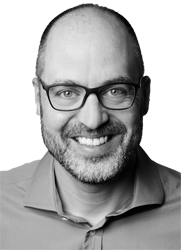 Completed university degree
A minimum of one year work experience in public administration
The Master Public Administration starts annually in the summer and the winter semester.
For the programme start in in the summer semester (April) the application period is annually from 1 November till 15 Januar
For the programme start in the winter semester (October) the application period is annually from 1 May till 15 July
32 places are assigned annually for each programme start.
A complete application includes both an online and written application: please use the online application portal to apply.
In addition to submitting the complete online application, we also ask you to submit a complete paper portfolio in a timely manner.
This includes the following application documents:
The completed and signed confirmation letter for the online application
A suitable proof of identity (e.g. a copy of your passport)
A current curriculum vitae in tabular format
Proof of your university entrance qualification (HZB, in Germany)
Proof of your primary university degree qualifying you for employment (diploma and degree certificate)
Proof of the number of points scored with the first qualifying university degree if applicable
Proof of the average marks (differentiated marks) of the first qualifying university degree if applicable
Evidence of professional experience (blank form on work experience and attachments)
Details on previous periods of study (blank form on periods of study)
Please note: A valid application has only been submitted if you have completed the online application and the online confirmation letter, comprising all necessary documents, and if this has been received by HWR in the correct manner and within the period specified.
The deadline applies to the date of receipt at HWR Berlin, not the date of the postmark. Applications sent by fax or email are invalid.
Tuition Fees – an investment in your future
The tuition fee for the Master Public Administration is 2.100 Euro per semester, 8400 Euro in total (standard period of study).
This includes:
All study costs, from matriculation to modules and teaching materials, right through to exam charges
Career Service and events
Tuition fee can be paid in installments, which you can view in the schedule of fees. We would be happy to advise you personally!
Download the schedule of fees here
As the programme has been approved as a course of further education in accordance of the Berlin Law of Higher Education, tuition fees are normally tax deductible. The degree programme is also recognised as vocational training which usually allows some entitlement to training leave.
Career Services
On graduating from BPS, you're drawing a new hand of cards for your career. Yet we understand that questions about reorientation, career strategies and development are almost as important as the study programme itself.
The BPS Career Service offers you a CV-Check: Your CV is the core of your application. The Career Service actively supports you through application processes with a complimentary CV check. Together, we will make your strengths and experience truly stand out.
Alumni Services
Over 3 500 alumni from more than 30 nations, and another 200 students joining annually. That is the worldwide Berlin Professional School alumni network, consisting of specialists from infinite industries and companies. As part of this international community, you will gain access to BPS alumni groups on XING and LinkedIn.
You will also automatically receive invitations to BPS alumni events including our annual MPA-Fachforum.
You have studied at the Berlin Professional School or at the IMB Institute of Management or the Institute of Distance Learning at HWR Berlin? Then you can register for our Alumni Network here.