Virtual Campus | Part 2
Insight into the university examination process in Corona times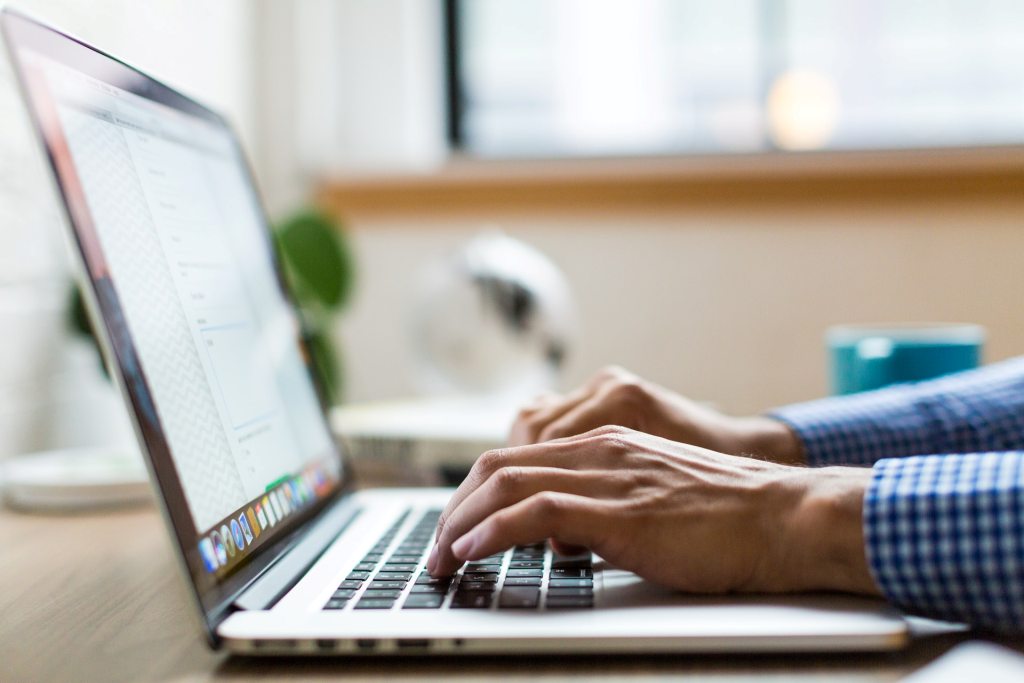 [Translate to English:] Bildnachweis: Burst | Pexels
The Berlin Professional School started a virtual summer semester on 20 April 2020. All courses have been successfully converted to online formats. However, not only courses, but also examinations are taking place virtually, e.g. as e-examinations, which means a new format for students and teachers!
How actually does an e-examination take place?
Six students from the third semester of the Master's programme in Security Management have written their first e-examination. The topic was labour, civil, IT and commercial criminal law. Course coordinator Dr. Silke Laux gives an insight into the university exams at Corona times.
Dr. Laux, how would you describe such an e-examination, how does it work?
"On the learning platform Moodle, students receive a written introduction to the course of the examamination as well as legal information and a quick guide to all necessary clicks on the PC. A Word document with the exam tasks will be released for download right on time. The supervising lecturer gives online a short introduction to the examination. During the exam, the lecturer is available to the students via chat for further questions in the so called virtual "examination room". At the end of the processing time, the students upload the documents with their exam answers to Moodle" says Dr. Laux.
And how would you see if someone "cheats"?
"Fortunately, cheating is not really necessary in a law examamination, since legal texts can be used as permitted support materials here anyway. It concerns the interpretation of laws and not a simple reproduction of knowledge, otherwise it would clearly be more difficult to carry out a clean audit. In addition, the time is so short that students cannot exchange a lot during the examination. Last but not least, by submitting the examination, they confirm that they have worked on it independently" explains Dr. Laux.
Daniel Völkoi, a Master Security Management student, describes his personal experience: "it was quite unusual to write an e-examination at home. First of all, I asked myself many questions about the framework: do we have to be filmed doing this? Am I typing fast enough? The exam situation itself was more pleasant than expected, even though the tension of a normal exam was in no way inferior. I consider the e-examination format for individual examinations a good solution."
Many thanks for this interesting look behind the doors of the virtual examination room! #HereWeaRe