MBA Scholarships for Women 2019 awarded!
Two partial MBA Scholarships have been awarded again this year!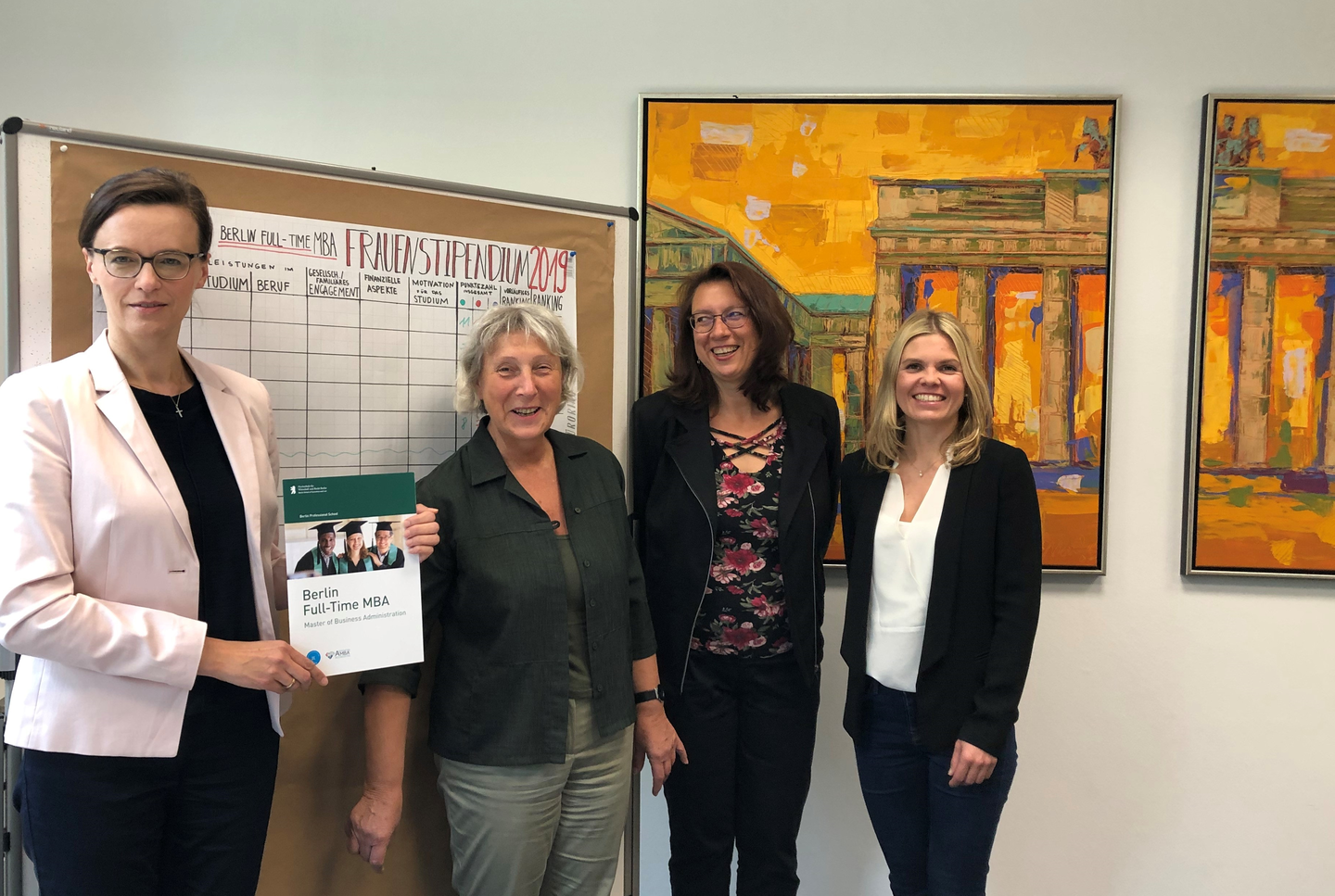 For the 14th time, the Berlin School of Economics and Law has awarded two partial scholarships to women advancing their career with a Master of Business Administration at the Berlin Professional School.
The members of the awarding committee, Marianne Rühl-Andresen (Representative of the Senate Administration for Health), Prof. Dr. Ewa Ostaszewska (Chairwoman of the Commitee), Anne Bruchanski (Programme Coordinator, Berlin Full-Time MBA) and in an advisory capacity Viola Philipp (Central Women's Representative of the HWR Berlin), were very pleased about numerous qualified applications.
The two partial scholarship of the HWR Berlin each worth 5.000 € were given to women interested in a place in the Berlin Full-Time MBA programme whose outstanding achievement in their academic and professional career paired with social commitment convinced the committee.