Insights at Porsche in Leipzig
How do companies implement supply chain and operations management in practice? Our students were able to experience this live at Porsche.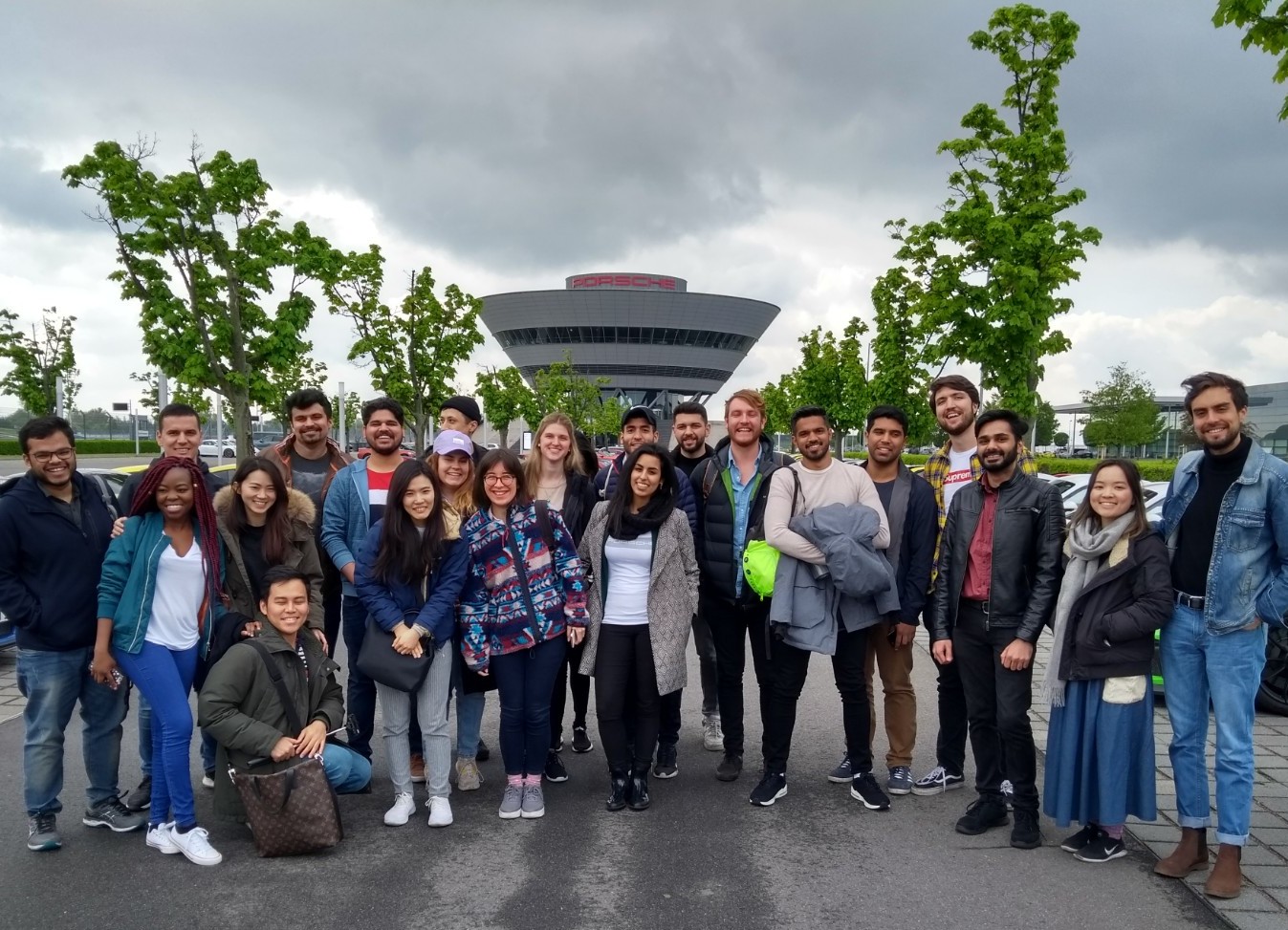 Students from the Master International Business Management at Porsche
Last week students from our Master International Business Management went on a study trip to Porsche in Leipzig, where they learnt about the newest technology how Porsche Macan and Panamera luxury cars are produced. The theoretical contents elaborated during the lectures, such as factory planning, production technology, Supply Chain and Operations Management combined with the principles of Lean Production could be experienced in practice directly on the factory shop floor.
After these interesting insights at Porsche, the international students participated in a guided city sightseeing tour and learned about Leipzig's history as a center for retail and commerce.
A very interesting day for everyone!