Students Explore Digital Innovation
Students of our Master Digital Business Management engage with industry leaders at Bitkom and Dain Studio, embracing digital innovation and empowering their future success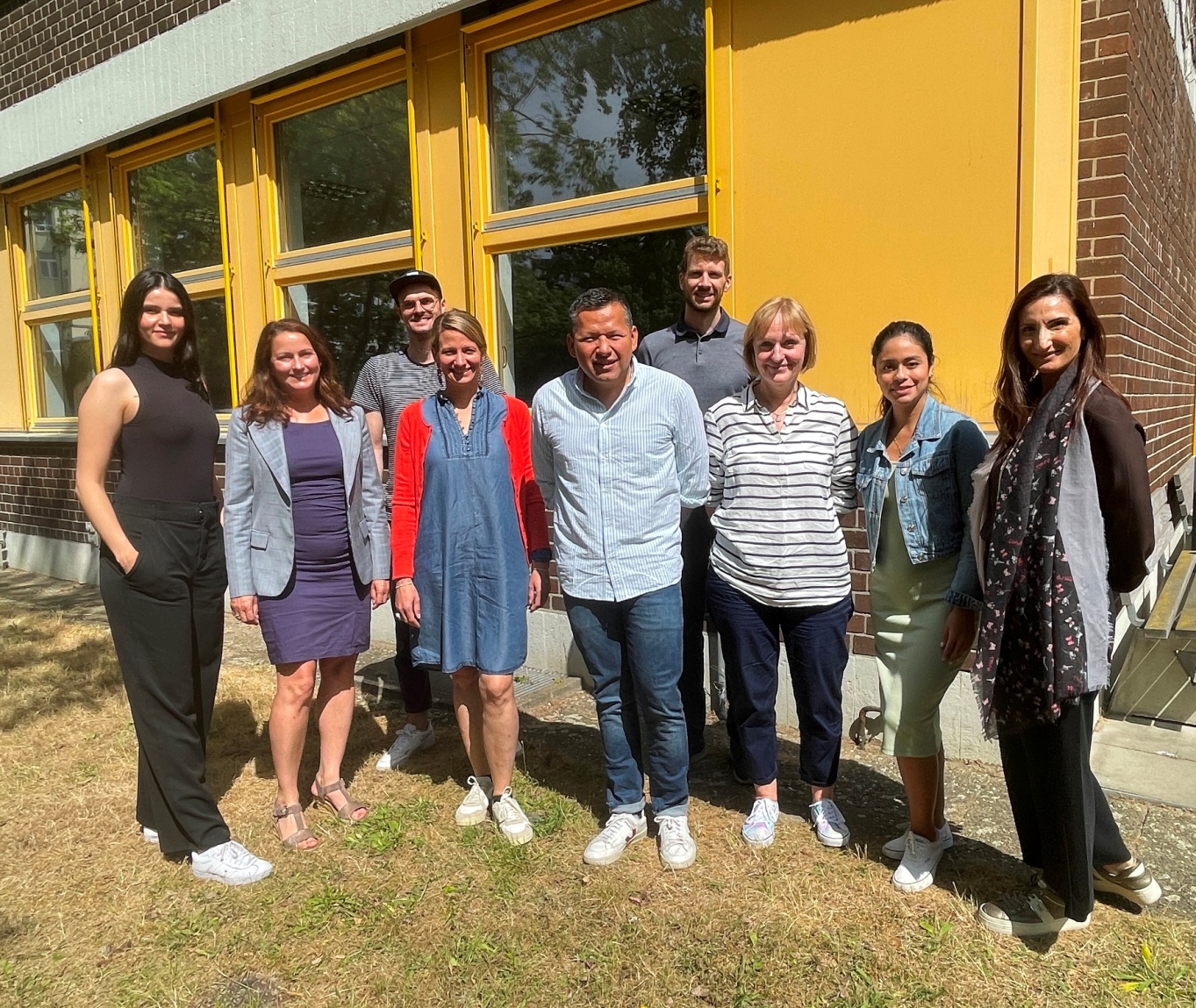 Picture: Berlin Professional School
Last week, the students of our Digital Business Management Master had an incredible opportunity to embark on an inspiring journey. They explored the captivating world of digital innovation as they visited two prestigious institutions: Bitkom, Germany's leading digital association representing over 2,000 companies in the digital economy, and Dain Studio, renowned experts in data science and artificial intelligence
The day was filled with thought-provoking discussions, the exchange of innovative ideas, and eye-opening experiences. Our students had the privilege of engaging with industry leaders, visionaries, and professionals who shared their expertise on the path to digital transformation. Through these enriching interactions, the students discovered the undeniable necessity of combining diverse skills and knowledge to propel digital transformation forward. It became abundantly clear that achieving success in the digital landscape requires a cohesive blend of expertise, collaboration, and cutting-edge technologies.
As future digital business leaders, our students have embraced this valuable lesson and are now more determined than ever to navigate the ever-changing digital realm with confidence. The visit to Bitkom and Dain Studio has ignited a spark within them to explore new horizons, pioneer innovative solutions, and shape the future of the digital economy. At HWR, we believe in empowering our students to become catalysts of change in the digital world. By immersing them in such transformative experiences, we ensure they are equipped with the necessary skills and insights to excel in their professional journeys.
Learn more about our online Master Digital Business Management at the next online info session on June 29, 2023 at 3pm.