New cooperation with Porto Business School
Porto Business School and Berlin Professional School agree on cooperation in international Master & MBA programmes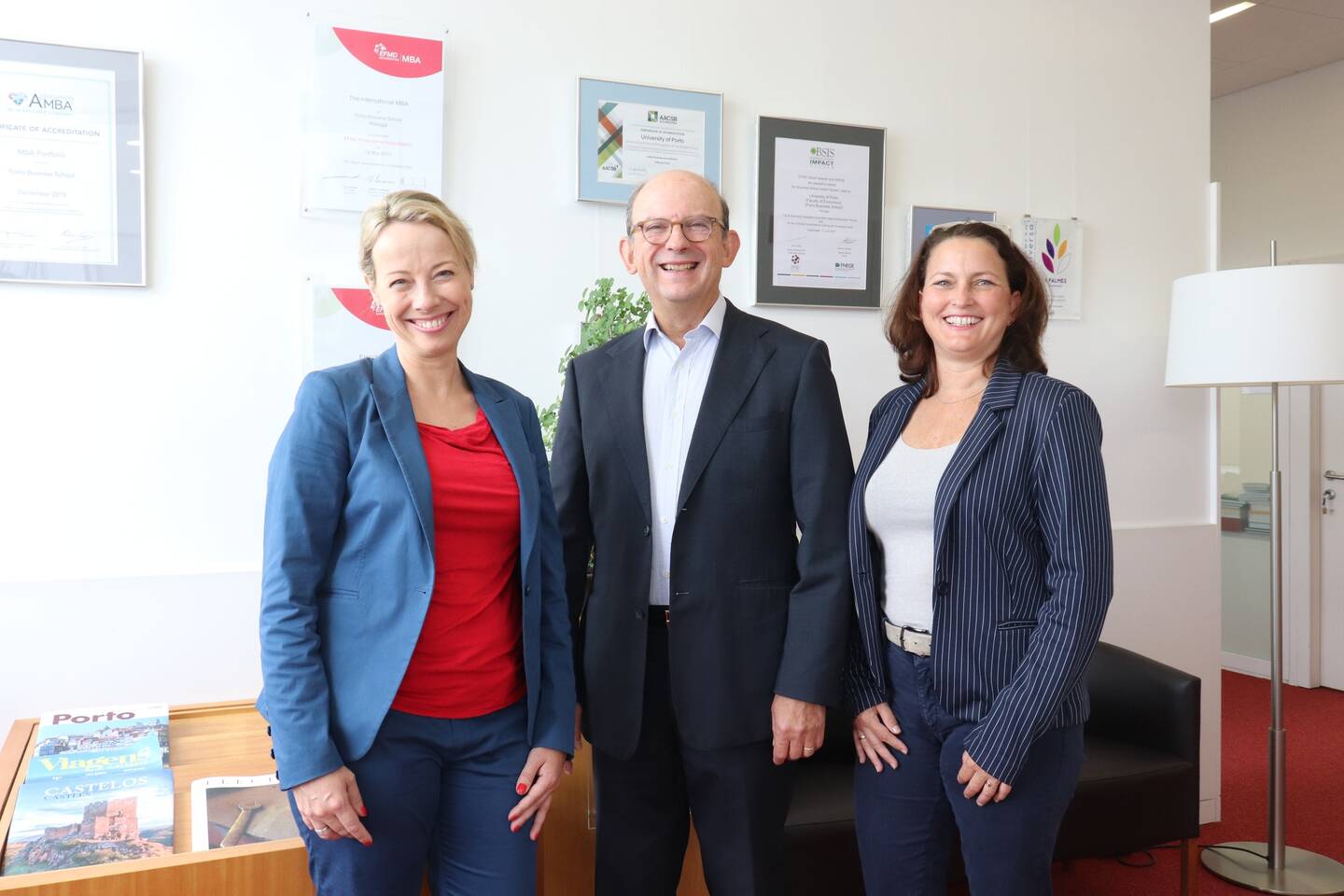 Photo by Inês Alecrim: The academic directors Prof. Dr. Solveig Reißig-Thust and Prof. Dr. Martina Eberl visiting Dean Ramon O´Callahan at Porto Business School.
We are very pleased to report that Berlin Professional School and Porto Business School have agreed on a cooperation at the level of our MBA and MSc programmes. This will allow students from both business schools to participate in elective courses free of charge. Furthermore, mutual study visits will take place. We are expecting a first group of MBA students from Porto in September 2023.
We are looking forward to showing them the vibrant start-up scene and visiting Berlin companies, in addition to participating in a business simulation. Our Berlin Part-Time MBA students will then travel to Porto in March 2024 for the new Elective module "Innovative Sustainability".
A module exchange also takes place in our Master of Business Management. Further activities in cooperation with corporate projects are planned.