The Berlin MBA spirit lives on - virtually
Virtual farewell session of MBA part-time class of 2018 and the MBA full-time class of 2019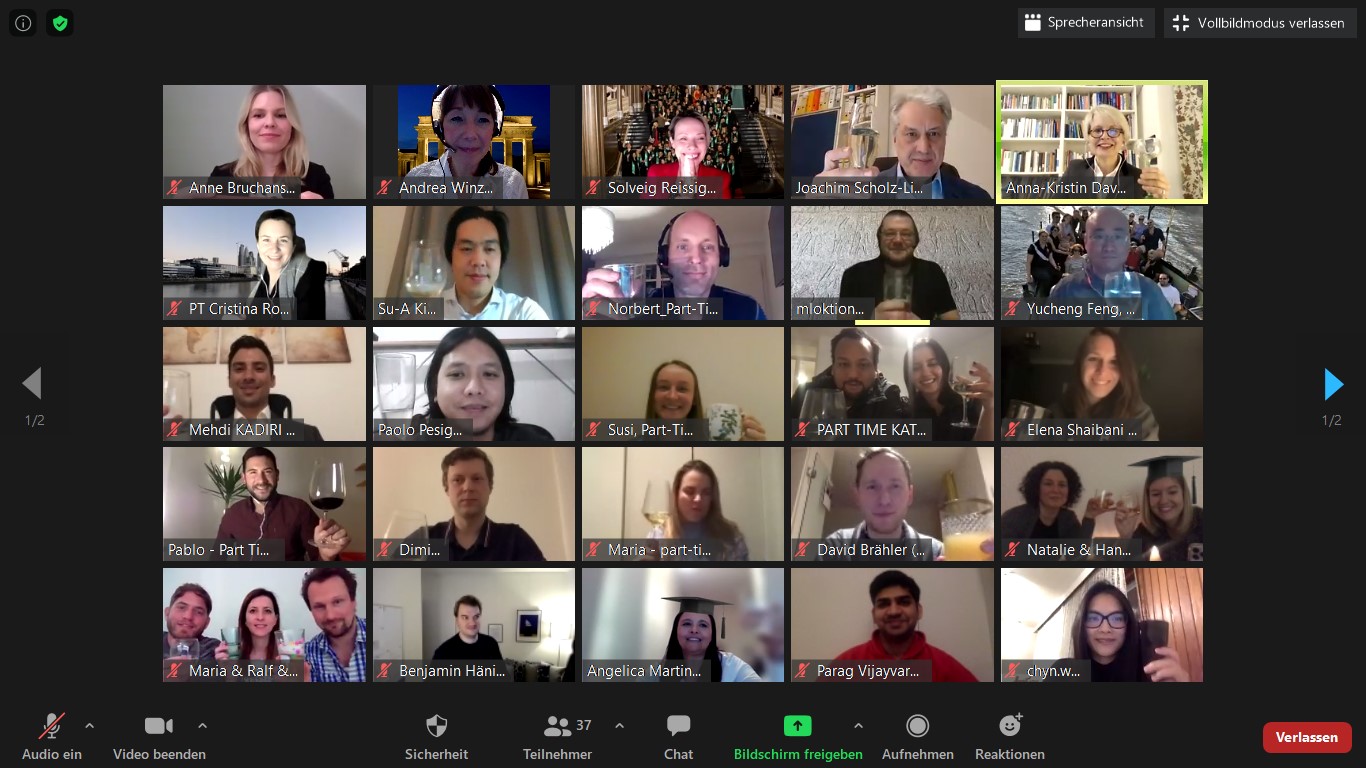 In normal times, we would have already been able to celebrate the great achievement of our MBA students with an in-person graduation ceremony. However, due to the unusual circumstances of the pandemic we had a virtual farewell session together to personally congratulate our graduates on their exceptional achievement and to send them off with our best wishes until we can meet again for the official graduation ceremony.
The MBA graduate get-together began with a few warm and appreciative words by Prof Dr Andreas Zaby (President of the HWR Berlin) and Prof Dr Matthias Tomenendal (Director of the BPS). Additionally, a former full-time MBA graduate, Jens Stottmann, gave an inspiring speech in which he shared his extraordinary experiences of his following career, not only with the Berlin MBA as a starting point but also in light of the pandemic.
Then our graduates reviewed their MBA journey together: What strengths did they discover in themselves? What did they let go of that no longer serves them? What will they take with them into the future? The exchange was interesting, exciting and also emotional. It was noticeable that the Berlin MBA spirit is also spreading virtually.
The MBA programme has become even more valued in these turbulent and difficult times ...reminding us of the importance of lifelong learning and the development of leadership skills, including self-knowledge, adaptability, and resilience.
"You can be very proud that you have completed this journey so successfully. So am I! It was a pleasure to support you during these challenging times. Thank you for being with us, thank you for your trust, thank you for this exciting time. Be part of our BPS Community and keep in touch!" said Andrea Winzek (Programme Coordinator Berlin Part-Time MBA).
Congratulations on successfully completing your MBA degree!