Virtual Teambuilding Workshop
Students from 20 countries get to know each other virtually for the start of the 2020 Master International Business Management programme.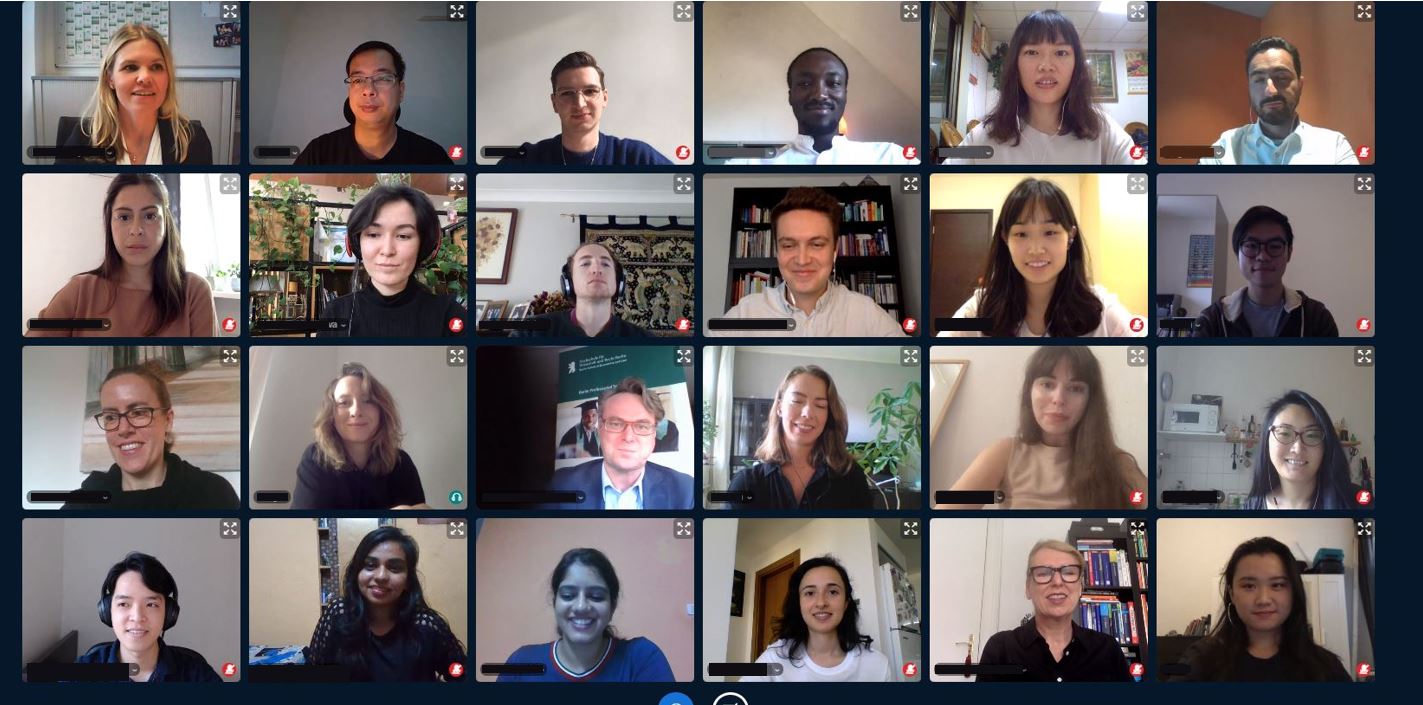 ©: BPS
The start to this winter semester is unusual. 29 students from 20 different countries meet each other for the first time not on campus in Berlin Schöneberg but virtually, tuning in from all around the globe, to start off the Master's programme International Business Management.
The diversity of this intake is also reflected in the range of academic disciplines, such as business, engineering, linguistics, psychology, computer science and law. Their work experience ranges from one year to over nine years and some have already founded their own startups. As this diverse group enters the programme with different points of view, different backgrounds and different levels of expertise, the exchange amongst the students and the knowledge gained during the 15-month long study period will be enriching for each one of them in a number of ways. To give the group the opportunity to get to know each other and experience a first feeling of growing together while being far apart, the virtual welcome week featured two days of intensive interactive team-building workshops.
The students are now looking forward to the upcoming one and a half years of study with innovative learning and teaching formats, exciting topics, projects and many opportunities to work in groups. The whole group will meet in Berlin for the first time in February 2021 to start the second term together on campus.